Chelsea legend and former Ivory Coast international, Didier Drogba has hinted at a possible retirement U-turn, revealing that he will continue playing football very soon, after the Phoenix Rising FC's defeat in the final of the United Soccer League.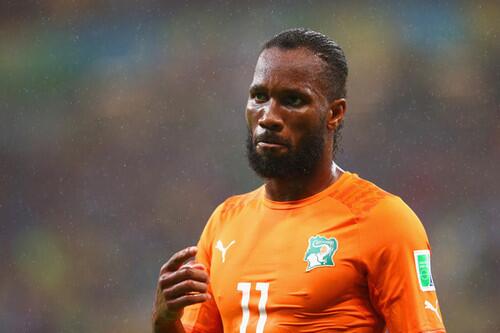 The 40 year old who is a co-owner and a player at the Phoenix club since 2007, had originally confirmed he'll be retiring at the end of the season, which has now come to an end following Phoenix's 1-0 loss at Louisville City.
Drogba refused to speak to the media after the game but instead proceeded to his Twitter and Instagram accounts to post some messages which seemingly hints at a possible return to the club as a player. Whilst Chelsea fans might love to click here to buy tickets to see him in action at Stamford Brige once more, the reality is that he'll be playing in the MLS, where his age is less of a barrier to competing at the top of the league.
Should the Ivorian decide to carry on with his retirement plan, his next move is unknown but as indicated by ESPN late last year, the 4o year old would be looking into an administrative role at Phoenix Rising.
Speaking in 2017, he said, "The plan is going well; this opportunity is amazing because it puts me straight into what I want to learn. I enjoy more the fact that I am learning a lot about the other side of the game, which is also very important."
The nomadic Ivorian has had a well-travelled career, with his earlier years spent in France with a number of French clubs, most notably Marseille. He then moved on to the English Premier League with Chelsea; where he went on to establish his name as one of the best strikers in the history of the game.
He scored 164 goals in 381 appearances for the west London club and he achieved this amazing feat in eight seasons.
Didier Drogba is a retired Ivory Coast professional footballer who last played as a striker for Arizona based soccer team, Phoenix Rising FC.